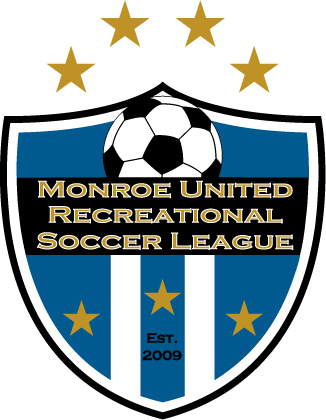 Monroe United Recreational Soccer League
THIS SEASON 15 PROGRAMS STRONG!

Our goal is to unite Club and Town programs from Monroe and surrounding counties who are interested in participating in a recreational youth soccer league where the focus is fairness, character and good sportsmanship.

Welcome aboard our newest member - Flower City Soccer.

League play has begun! Have a safe, fun soccer season everyone!

COACHES! Remember our policy regarding lopsided games!
Visit our "Articles & Items of Interest" page for some good reading on what to do when you find yourself in control of a lopsided game!
No trophies, no standings in League play.
It's all about playing for the fun of it!